I began about a month ago on a journey of thinking about the topic "Five Things Christians should Stop Doing."
If you have missed any of the previous articles, check the Parkway Blog directory here.
Topics include: Swearing. Idols. Stealing. Selfishness. Lying.
The list grew to include this week's topic: Judging.
Over the years that I have worked in Adventist schools I have heard many students with these complaints:
"I'm not going to that church again!"
"Why not?"
"They were unfair to my(parent, friend, self). I don't want to be around them! If that's what church is about, I'm out!"
–
"I can see in the way they look at me that I don't belong. No one spoke to me. They're just not friendly."
–
"I showed up at church in my work clothes (or shorts, or jeans) and people looked at me, then turned away. They thought I was bad because I didn't wear a shirt and tie."
–
We tend to evaluate others based on
Speech
Appearance
Behavior
Friends.
It's called judging.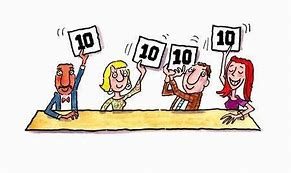 We (church members) have to accept people as they are.
Maybe they don't know any better.
Maybe they've tried until they are tired – and they're looking for support to try again.
Maybe it isn't about who or what they are.
Maybe it is about who and what you are.
God is trying to bring you to a closer walk with Him through contacts with others who need to hear about God's Love.
God's Love (any love, for that matter) is not about criticizing someone in an attempt to work change in them.
The woman in John 8 knew. But she saw no escape available.
The ones who brought her for condemnation did not know.
They were ignorant in the ways of God. Though they knew the Rules, they were isolated from the Ruler.
We are called to provide the escape that Jesus gave to her. "Neither do I condemn you." Jesus is the Way of Escape from the sins that hold us captive.
Churches are labeled as "Places of Worship."
It's clear that we can worship anywhere, because God is everywhere.
Is there a dress code for worship?
What are the requirements for participation in Worship?
I believe that we often erroneously apply the Matthew 22 wedding garment parable to the church services – cast into utter darkness because of not wearing the right clothes. Notice the word 'erroneously'.
Let's welcome everyone who shows up at our Church Doors, invite them in, find a seat of honor for them, introduce them to the One we are there to worship.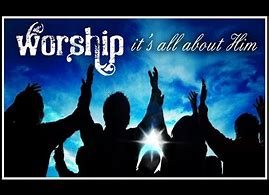 The garment offered is the New Creature, washed in the blood of Jesus' sacrifice.
Symbolically, and practically, it is put on – worn – lived – to show the changed life – the redeemed life – the life in Christ.
No judging done by the wearer.
The garment is a life that attracts others, who inquire, "What is it about you? What makes you like you are?"
Then we take them to the One who fashions our lives – worn in public – as a testimony to what He can do for you, too.
No judging. Just show the Way.
Comment
Your comments are welcome.
Would you like to share a spiritual message from your life experiences or your study?
Send me an email with comments, suggestions, ideas, or the topic you'd liket o write about.
Eldon.roberts @ gmail.com