It begins with a decision.
I must decide to pick up a Bible and to believe what I hear and read.
"He that comes to God must believe that He Is..." Hebrews 11 tells us.
Without the first step to decide that I will believe what the Bible tells us about God, I cannot come to a trusting relationship with Him.
(As an aside, the same is true in our human relationships. I must believe that what I am observing, hearing, is in fact the true person. That's difficult in human relationships because so many people hide their true selves and lie about who and what they are.)
But, with God, He never lies. What He reveals about Himself is the Truth.
He actually came to this earth for the purpose of revealing Himself.
Jesus said, "If you know Me, you know the Father." John 8
Step 1
Decide "I will believe what God has revealed about Himself."
He has revealed Himself to us in several ways.
The Bible is the definitive guide to Who God Is and What He Is Like.
Begin with the Gospels in the New Testament.
Here Jesus is pictured as He opened up about Himself and His Father.
What He did. What He said.
Read these over and over until you have developed belief that He is the Son of God.
Once the decision is made to Believe, then the act of Trust is possible: a firm belief in the reliability, truth, ability, and strength of God.
Step 2
Saturate your heart and mind with Bible truth – the Word of God.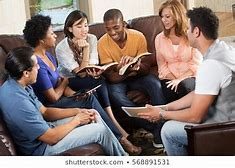 Join a Bible study and discussion group. Be careful in this act. Not every Bible study group is committed to the open truths about God. Believe only what agrees with Jesus' life and actions.
Continue to read and study the Bible.
Make it a daily habit. Set aside a time when you will commit to Bible study and prayer.
Step 3
Develop awareness of your thoughts and feelings. Constantly. Reject any thoughts, feelings, emotions that bring up doubt or fear or worry about the Decision to Believe Bible truth.
Once you make the decision to believe God, satan will direct attacks on you to convince you that God is not Who and What He says He is in the Bible. To discourage you from following through with your decision and prtactice of Bible study.
Satan is the enemy of God. He is very vigilant to hold onto his followers. He will bring about difficulties and problems and attempt to convince you that these are from God.
God is our Father.
"If a child asks his father for bread, will he give him a stone?" Matthew 7
God is not the originator of problems and evil in this world. Satan is.
Hold onto your decision to Believe. When doubts or trouble come into your life remind yourself of the decision to Believe God.
Step 4
Begin searching for Promises that God has given in His Word.
Bookstores have devotional books focused on Bible Promises also.
Every week (more often as you are able) select a particular promise and memorize it.
Learn Hymns that contain promises and assurance from Bible truth.
Fill your mind with both Songs and Verses that you have memorized. When a doubt or problem is thrown at you, repeat the verses and sing the hymns. This will block satan's efforts and bring peace and assurance into your mind through the ministry of the Holy Spirit.
Believe in God – that what He has revealed about Himself is true.
Weave your Belief into Faith that He is present with you and will never fail you.
Trust that He is able to do what He says, "Save to the uttermost" - no limits. (Hebrew 7: 25)
Trust grows until you see God's character and will in every moment of your life.
We would love to hear about your experiences in learning to trust God.
Comment or email eldon.roberts @ gmail.com