God says, "When your life is in harmony with Me, I will pour out blessings on you!"
A particular way of living determines whether I receive Blessings or Curses.
Is God playing favorites?
Why is 'the truth': Obey and live; disobey and die." ?
Does God kill me if I choose not to obey His rules?
Is God using His Might to force me to obey?
Does God kill?
Does God throw curses at us when we anger Him by our disobedience?
Read on, for answers…
It appears that God does love some people more. For instance, John is the only disciple described as "the one Jesus loved."
In reality, John responded to Jesus' love with a greater acceptance than the others. So, Jesus was able to pour more Love into and onto Him. The same was available to the other disciples, but their responses limited their reception of the Love.
God loves His creations.
Equally?
Yes! He pours out the same Love on me as onto every other part of His creation.
But there are areas of His Creation who refuse His love. And He is not going to force it on anyone. Put up your umbrella and you are out of the Blessing Rain.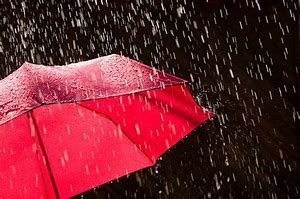 Think in terms of a plant. My tomato plants have large leaves. They breathe through those leaves. The larger the leaf, the more respiration it is able to do. Each 'breath' includes water – moisture – picked up by its roots and sent to its leaves.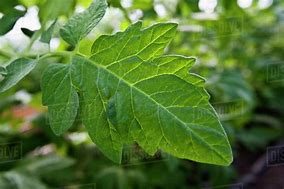 It takes in and sends out larger amounts of water than my Boxwood Basil leaves.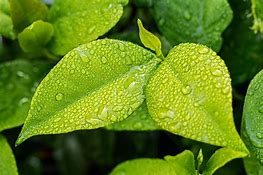 The more I water (within a gardener's reason) the more the plant is able to respire – and the larger the leaves get. And the more fruit it bears.
The disciple John had larger Love Leaves than the others. Jesus was able to pour larger amounts of love through him and he produced more Love Fruit.
Now, to the curses…
When I choose to separate myself from Jesus, I am thereby choosing satan as my boss - as my god.
My boss is the one who pays for my work. Satan pays me in his currency. Sometimes satan's payments look like God's currency.
Of course! His goal is to deceive. He makes his rewards look the same as God's blessings.
He is the Diligent Deceiver. The Consummate Counterfeiter.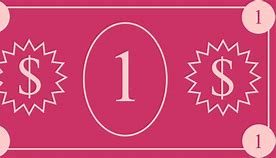 Everyone would recognize that a pink dollar bill, with pictures of irritated demons, could not be real money! So who would accept it as payment.
Satan's counterfeits look and feel like the blessings that God might use.
Wealth. Popularity. Prestige. Lots of loving fans. Fancy home. Travel. Influential friends.
Does God use those same things as blessings?
Yes.
So how do I recognize them as curses?
Fruits.
What behaviors, what work, do they bring into my life?
When my 'blessings' do not lead to Jesus – the True God – those blessings are not from God.
Wealth that leads away from God is a curse.
Illness that leads me closer to God is a blessing.
When I choose God as my King, He is able to turn all aspects of my life into blessings.
God only gives Good Gifts. God always gives blessings from His Love.
When I choose satan as my king, he (satan) sends curses into my life – but usually they are disguised – counterfeited to look like blessings. Under his rule, I will receive curses.
Outside of a loving obedience to all of God's Law there are only curses available.
God knows the results of following satan. He warns us through the statements about curses.
God does not kill, but He allows us to choose to be separated from Him.
Separation from God – the only Source of Life – results in death, the ultimate curse.
It's up to me to choose whether I will receive blessings or curses.
The choice is made moment by moment.
I show my choice through my obedience.
Continue to choose God's Way – He only knows how to give Blessings.
(He also provides glasses so that I can rightly identify the blessings He sends to me.)
Comments are welcomed.