What is the mission of the church?
Each of the four Gospels end with Jesus giving the disciples their Mission:
Go! Teach! Baptize!
But, they were also told to stay in the Home Church until after the Holy Spirit was poured out on and into them.
I suspect the best sequence today is the same.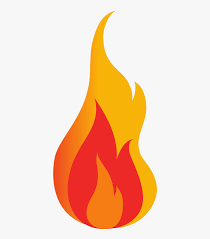 First, time in the scriptures among the company of believers in my home church.
That's where I will learn and get equipped for the 3-Part Mission given to God's people.
Among friends:
I can learn and practice;
the Holy Spirit can work on my life and my skills;
I learn the truths of Jesus;
I develop the Fruit of the Spirit, so that my life is in harmony with the Message.
Then, Mission-Step One: Go!
Where?
Begin at home among family.
Then into my community.
Wherever you now Go, add the Message of Jesus.
I know that preaching your love for Jesus in the workplace probably isn't acceptable.
But living the love of Jesus, wearing the love of Jesus in all of the work that you do, all of your work interactions with colleagues and customers, will be noticed.
And some may question about the change in you.
Respond with, "I'd love to tell you! Let's get together outside of work and talk."
In all of your interactions, wear a Jesus smile.
Be courteous and cheerful.
Help others.
Show an interest in colleagues and friends and strangers.
Notice the needs of people you meet and interact with. Do what you can to meet those needs.
It's the Holy Spirit's work to convict and convert.
But, it's my job to be a catalyst by living with Jesus showing… wearing Jesus inside and out.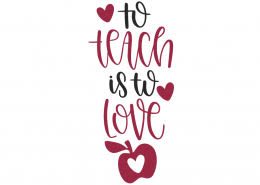 Teach is the second part of the Commission.
It's vital that you know what you are expected to teach.
Learn before you teach is a good idea.
(However, it is OK to jump into the deep end immediately after you fall in love with Jesus. When you are asked a question for which you don't know the Bible answer – say, "I don't know yet. I'm just now learning. We can study together and find the Bible answer to that.")
Several years ago I was hired to teach in a college. The department included Education and Psychology. I felt quite ready to teach the Education courses. But a month before the year started I was assigned to teach a Psychology course.
I did not wait until the first day of classes to study the textbook for the course.
I had that textbook with me every waking moment, everywhere I went.
At my desk in my office I was bent over the pages – reading, re-reading, connecting ideas and information to what I already knew.
Planning how I would present to the students by visualizing myself in the classroom with students present.
Thinking about what questions the students might ask.
Making idea connections between the content and daily life of the students.
Yes, it's the Holy Spirit's job to convict and convert. But I must spark some interest, trigger a question in the minds of my listeners. I must work for that "A-Ha!" epiphany by uncovering a connection between the truth and their interests and life experiences.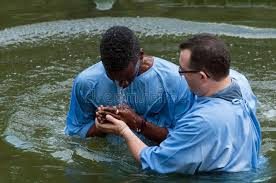 Baptize!
While you may not be in the baptistry water with the new believer, you can be (and should be) right there rejoicing with the church family and Heaven.
"There is joy in Heaven over one sinner that repents!"
What a privilege to spark Heaven's Musicians into song!
Are you covered by Mission?
Let's not make Mission the size of a scarf or a necktie.
Let's get Covered In God's Mission : Go! Teach! Baptize!
Every part of my life infused with the Truth about Jesus!
We must be careful not to become obnoxious while participating in Mission.
I must continually be connected to, and led by, the Holy Spirit.
An unplugged lamp does not give light.
Study in the Bible with Prayer – stay plugged in to, and filled with, the Holy Spirit.
Covered By God's Mission : Go! Teach! Baptize!
Comments, Questions, Suggestions are invited.