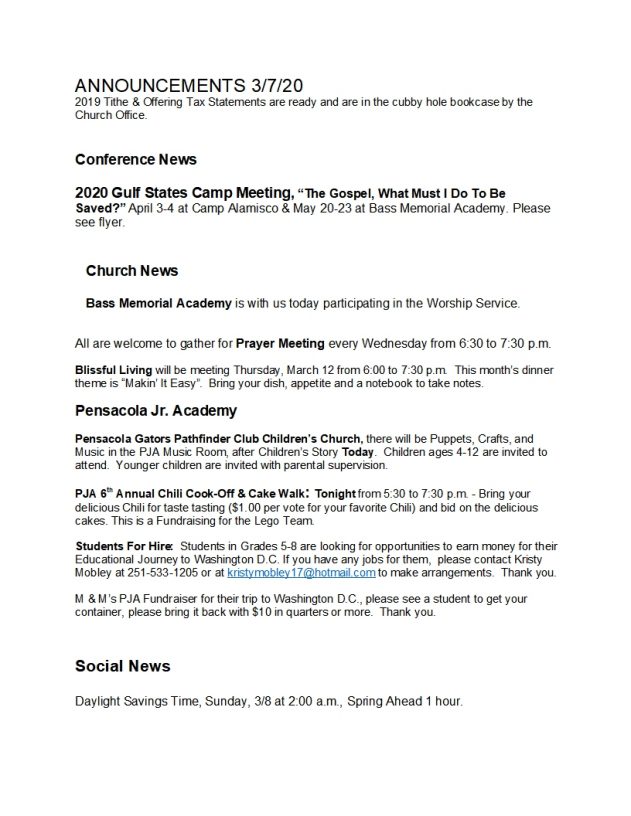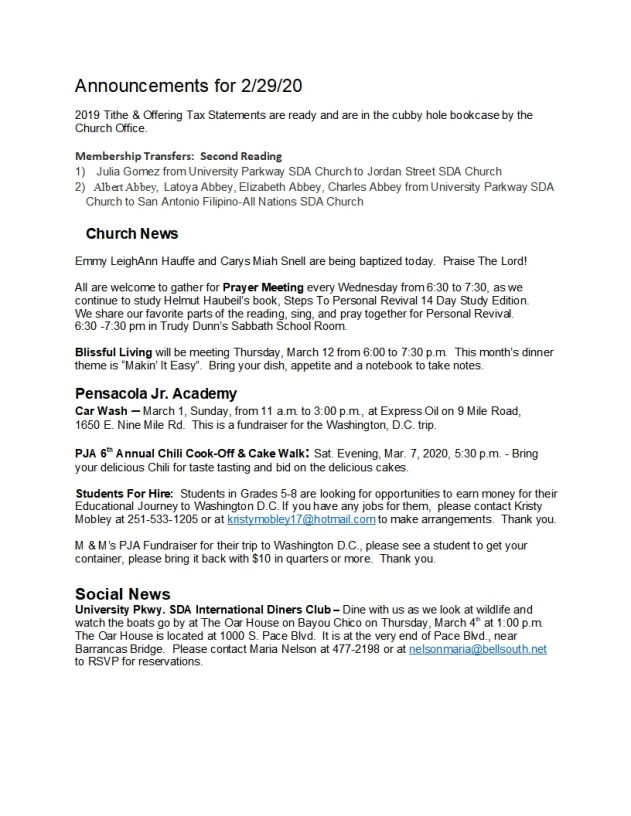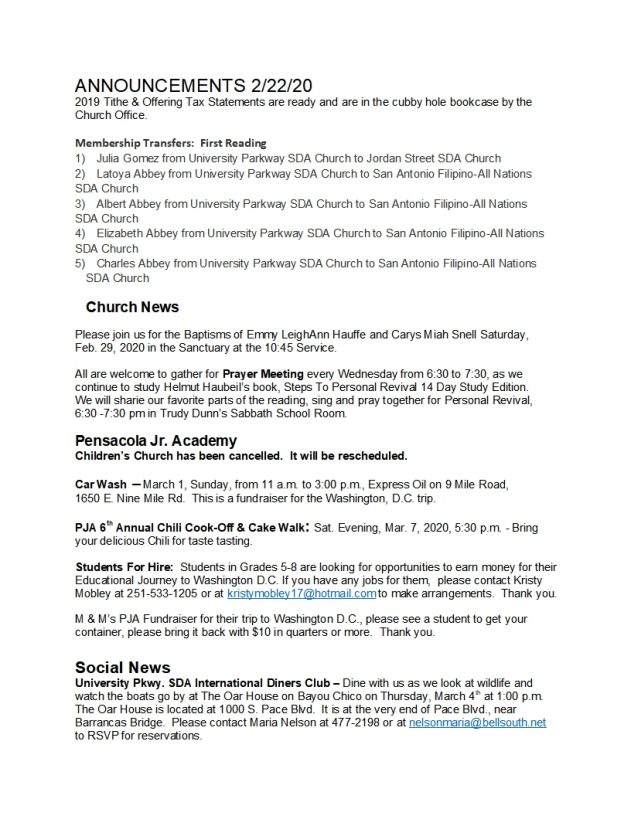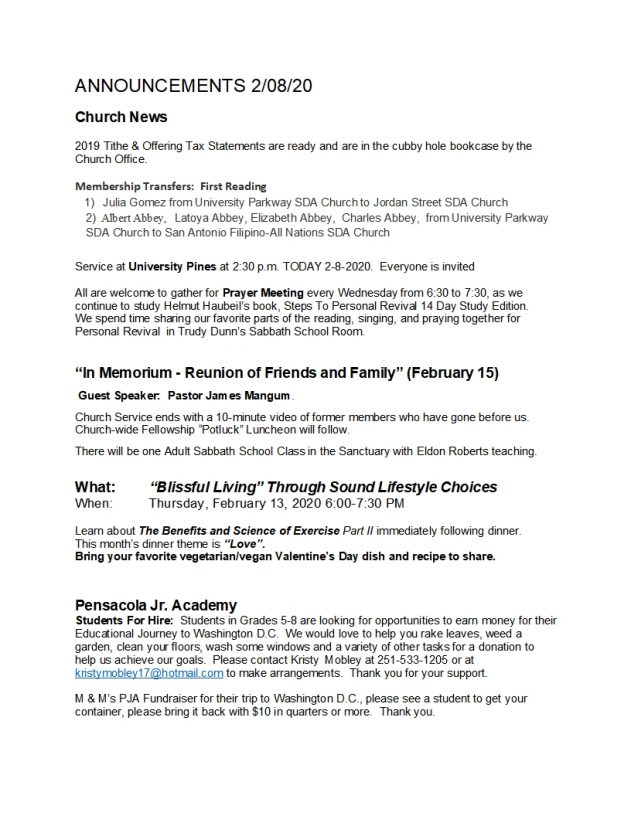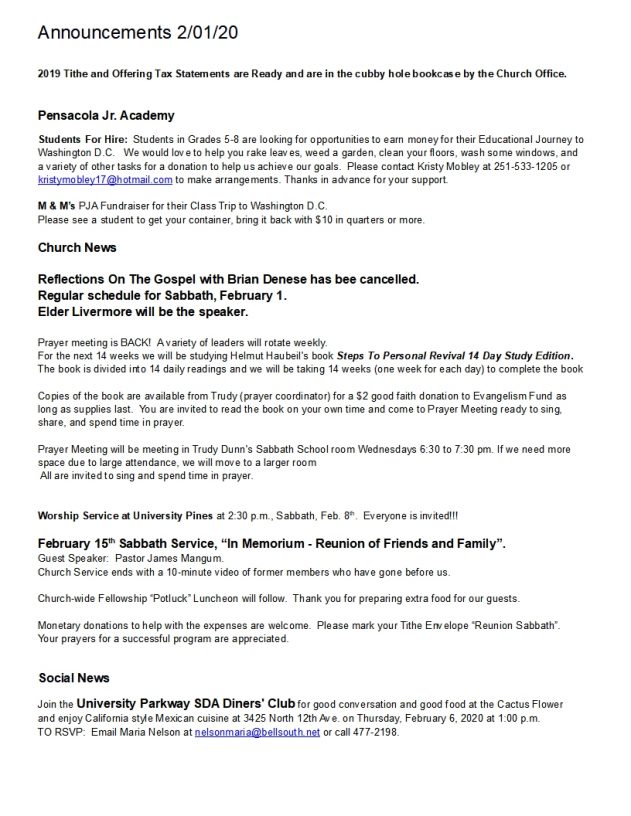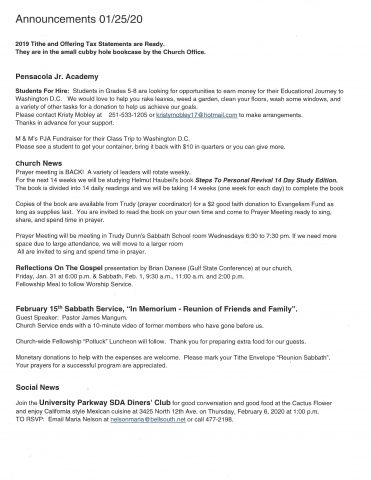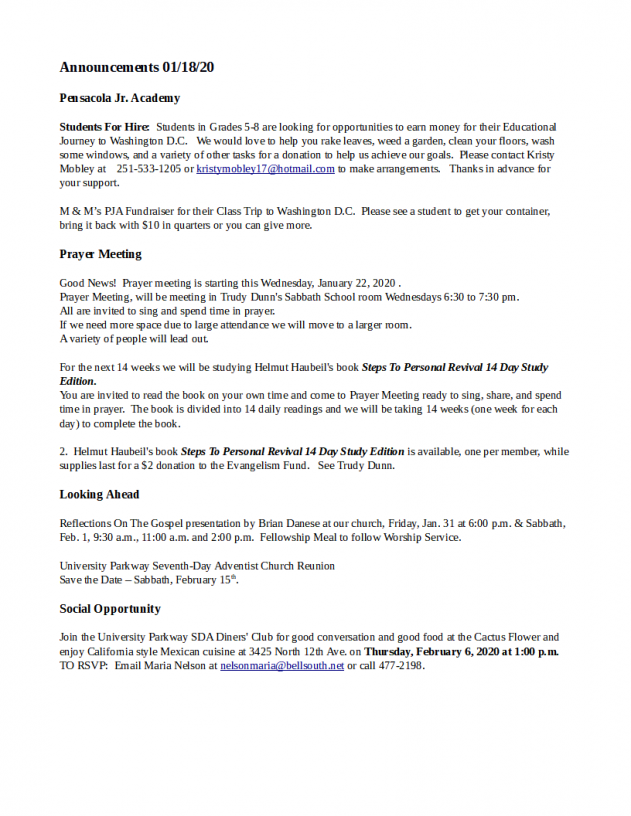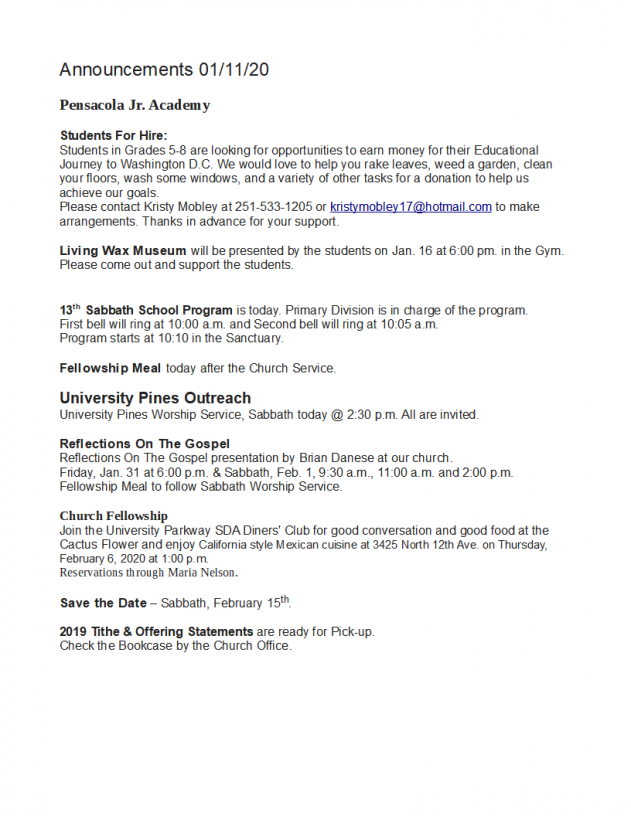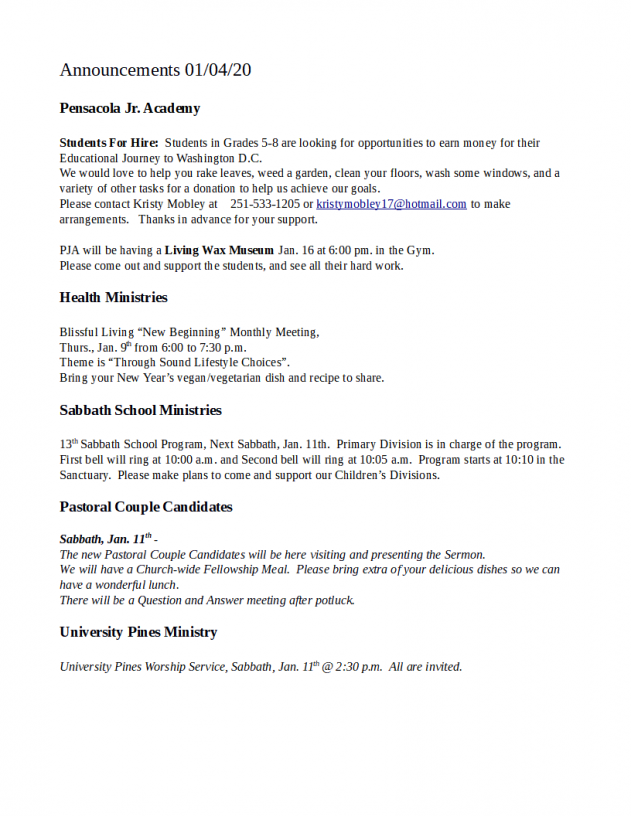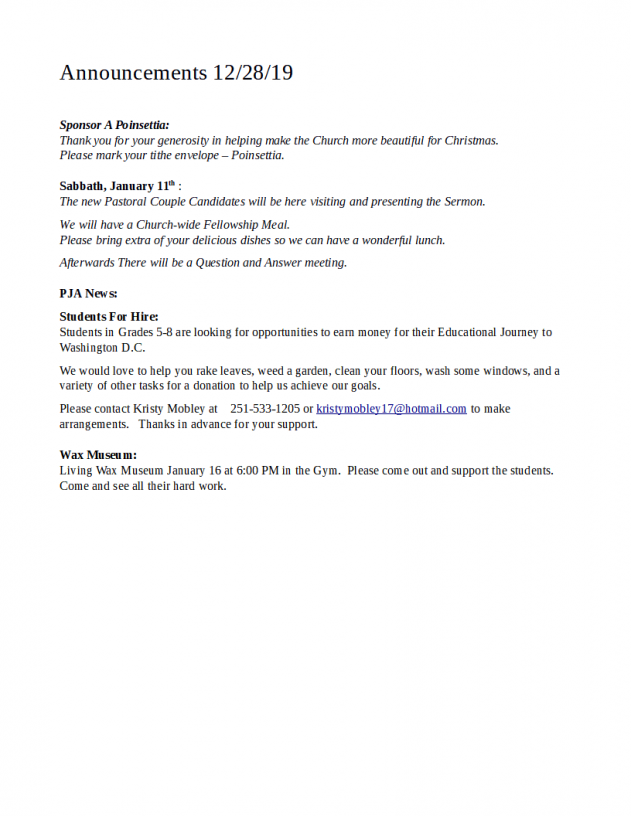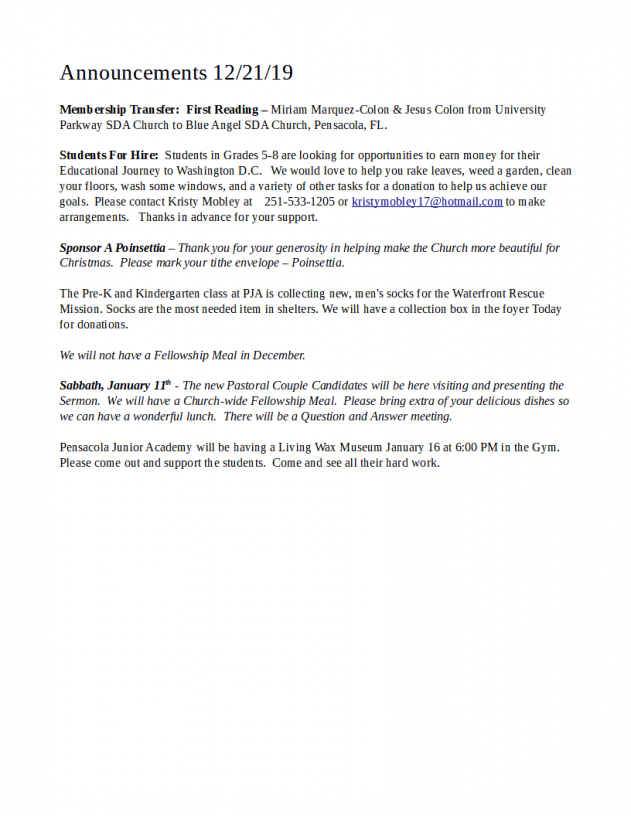 Notice 12-15-19
Joyce is at the Haven Of Our Lady Of Peace in Room 312D. 
Ronnie is in Room 216 at West Florida Hospital.
Please keep Joyce and Ronnie in your prayers..
Prayer Requests 12-14-19
Ronnie Winslow is in the ICU at West Florida Hospital.  He can have visitors. You'll have to gown.
Joyce Robinson was in Sacred Heart Hospital but is home now recovering.
Please uplift them both in prayer.